Worry-Free Waste Collection. Worry-Free Lifestyle.
Long, late night walks to the dumpster are a thing of the past. Let Valet Living do it for you.
There's a reason the industry calls it "valet" trash. It's because Valet Living sets the standard for how to do it right. Valet Living communities receive doorstep collection of trash and recycling five nights a week. We also offer customized days and times to fit your community's specific needs.
To get started, it's as easy as 1-2-3.
Step 1
Trash Preparation
Communities have different collection dates and service times and use various waste containers. Check with your community management team to verify your collection dates, service times or a missing waste container.
All bags must be securely tied for collection. No loose items. Bags must hold contents securely during transport, without ripping or leaking.
Running short on bag supplies? Reorder anytime from our Shop.
Step 2
Ready for Pickup
Place the container, containing your securely tied trash bag, outside your front door.
If you have more than one bag, "snow cone" one bag on top of the other, inside your container.
Check with your community management team to verify the waste collection dates and service times at your community.
Step 3
You're Done!
Simply return the container back inside your apartment home by 9:00am the next morning.
Now go do something fun instead of going to the dumpster!
Tips for preparing your trash and recycling below.
"Contact your community manager if you have bulk items such as furniture pieces, or boxes of old kitchen & household items, etc."
No loose trash.
Double-bag all pet waste.
No bags over 25 lbs.
No broken glass or sharp objects.
No oversized items (e.g. furniture, large boxes, etc.
No-Service holidays:* 
New Year's Eve & New Year's Day
Easter Sunday
Memorial Day
Fourth of July
Labor Day
Halloween
Thanksgiving Day
Christmas Eve & Christmas Day
*Out of concern for the safety of our residents and our Service Valets, Valet Living may suspend service due to severe weather concerns.
Please follow us on twitter @ValetLiving for real-time updates!
"Recycling participation is a challenge for many properties, so Valet Living implemented a program that makes it easy for every resident to participate in and start living a greener lifestyle."
Please do not place any unacceptable items in communal recycling containers or in your household recycling bags.
Placing non-recyclable materials contaminates all recyclables rendering them non-recyclable.
* Acceptance of these items may vary by community. Please check with your property management for more information.
Junk mail
Newspapers
Paper bags
Phone books
Wrapping paper
Envelopes (with and without windows)
Catalogs and magazines
Cardboard *
Milk and juice cartons
All plastic containers with recycling symbols labeled # 1, 2, 3, 4, 5, 6, and 7
Plastic bottles, cups, jars, tubs
Aluminum drink cans
Steel or tin food cans
Aerosol cans (empty)
Aluminum foil *
Garbage
Food scraps
Electronics (TVs, computers)
Clothes
Clothes hangers
Yard or plant debris
Light bulbs
Batteries
Pharmaceuticals or medicine
Plastic bags
Propane tanks
Styrofoam cups
Packing peanuts
Hazardous items
Soiled pizza boxes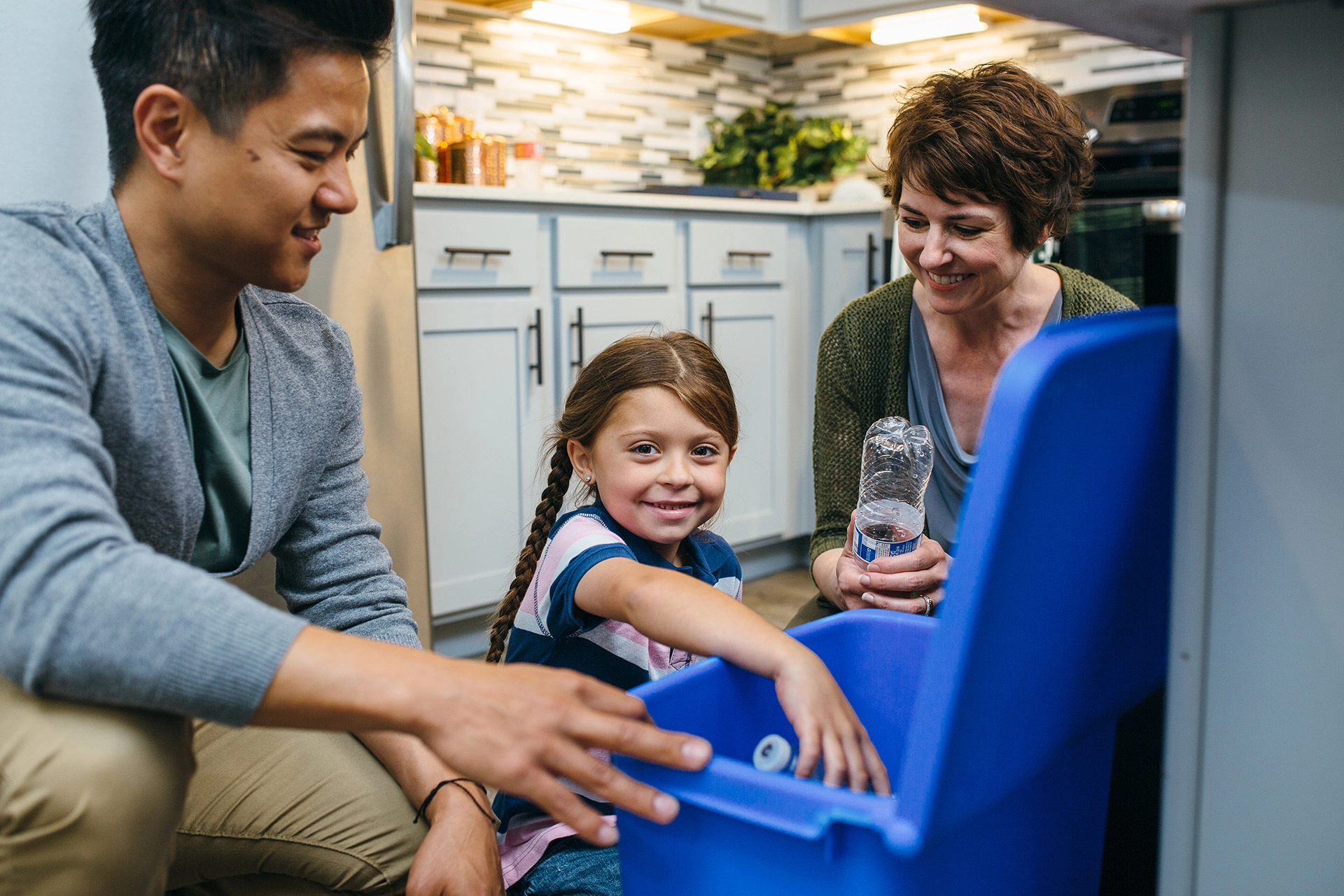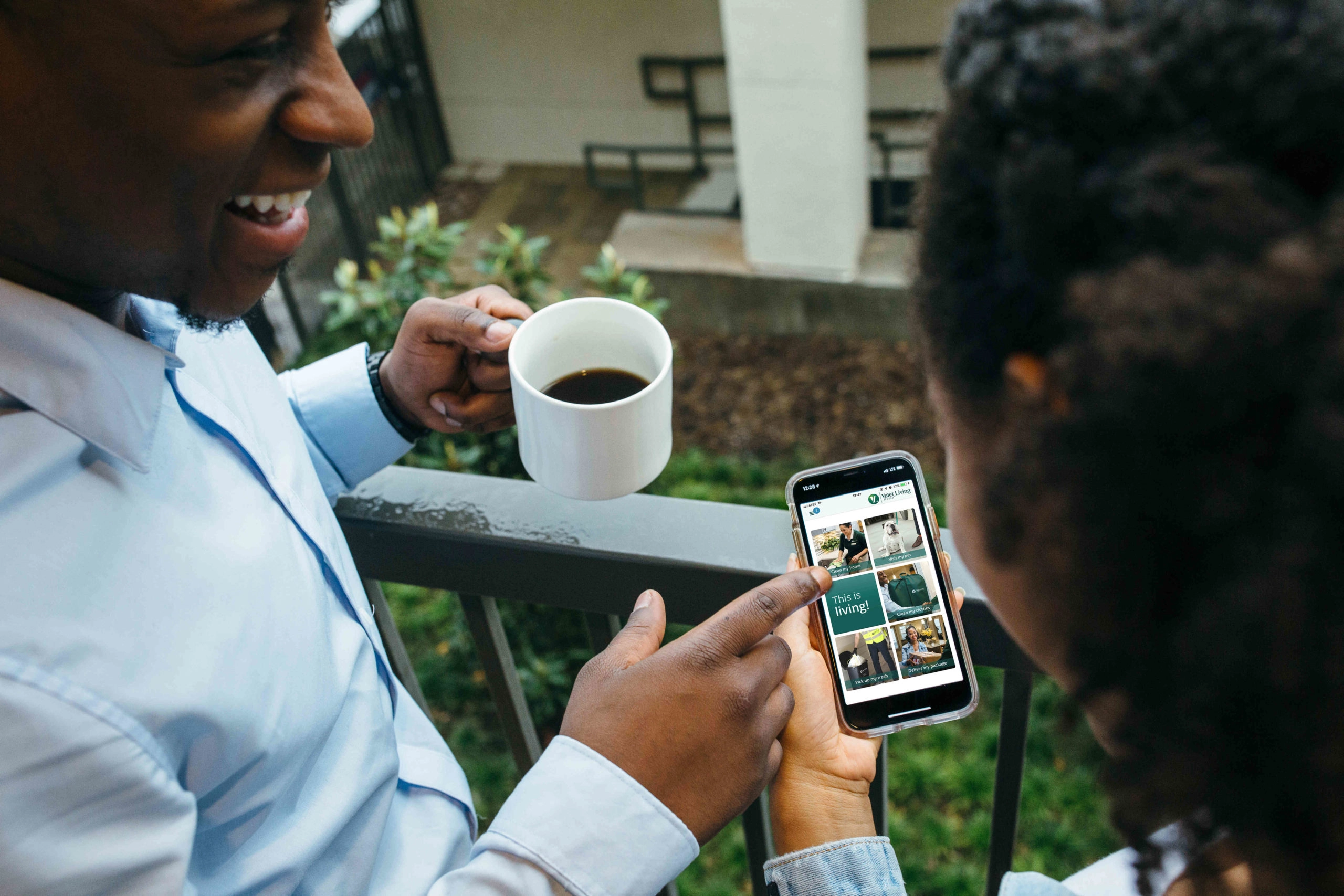 "Valet Living™ provides great customer service by collecting the trash left right outside the doorstep of my apartment! They keep our complex looking great, and they guys that come around at night are very nice! I highly recommend looking for an apartment community that has The Valet Living amenity!"

Jamie L.

Resident
"Their services are great! They really take care of their clients and go the extra mile!"

Brooke O.

Resident
Introducing the
Valet Living Home® App
Valet Living Home is our industry-leading mobile app developed specifically for the residents of communities using Valet Living Doorstep. With Valet Living Home, residents can:
Order home cleans
Schedule pet walks
Enjoy enhanced waste and recycling collection
Attend virtual fitness classes
Join a virtual trivia game with cash prizes, learn a new skill, or just be entertained with virtual events
The Valet Living Home app is now available on iOS and Android in select apartment communities.