"We make a living by what we do, but we make a life by what we give."
- Winston Churchill
Valet Giving Mission Statement
Community involvement and volunteerism are integral components of the culture at Valet Living. Through the Valet Giving program, we are committed to being an active partner in improving the quality of life in the communities in which we live and work. We believe giving back to the community is a "win-win" scenario for both Valet Living and the organizations that we support.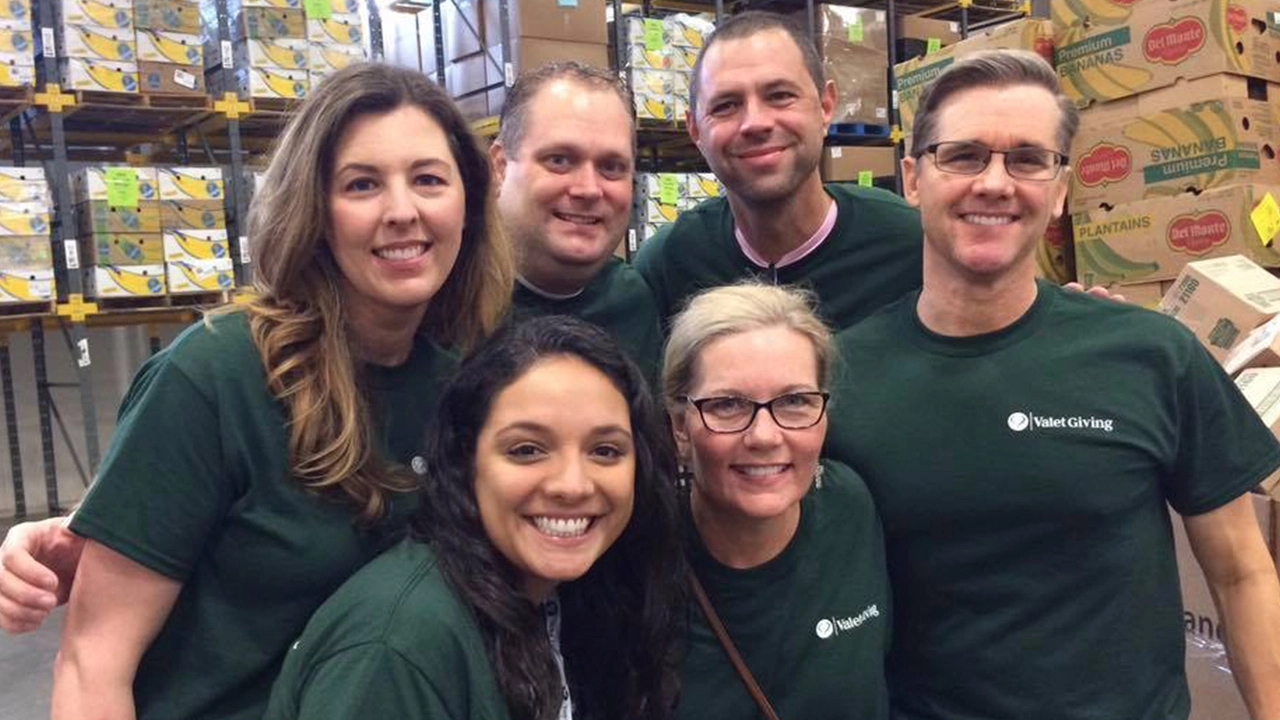 The mission of St. Jude Children's Research Hospital is to advance cures, and means of prevention, for pediatric catastrophic diseases through research and treatment. Consistent with the vision of our founder Danny Thomas, no child is denied treatment based on race, religion or a family's ability to pay.
Valet Giving participates throughout the year in donation drives and volunteer services with Metropolitan Ministries helping people in need. Metropolitan Ministries is a local, independent, faith-based nonprofit committed to providing hope to the poor and homeless.
For thousands of underprivileged children and seniors, the Angel Tree program provides the magic of Christmas. Holiday gifts such as bicycles, toys, clothing, and special-needs items relieve family budgets too tight to allow for extras.
Recipients are individually screened to verify need and determine they were not served last year or by other holiday programs. Individual wish lists are provided to allow adopters the joys of personalized shopping and recipients the delight of dreams fulfilled.
Ride 2 Recovery helps support wounded veterans by raising money for rehabilitation programs that feature cycling as the core activity for recovery. R2R uses cycling as its central transformative activity because almost all patients can participate. R2R provides veterans with customized bikes that are unique for amputees.
At Relay For Life events, communities across the globe come together to honor cancer survivors, remember loved ones lost, and fight back against a disease that has already taken too much.
Raises funds to provide toys to supplement the collections of local coordinators and defray the costs of conducting annual Toys for Tots campaigns.
The Georgia Apartment Industry Education Foundation (GAIEF) is a private, non-profit organization that promotes career opportunities within the apartment industry. The mission of this organization is to attract people to the apartment industry and inform them about its numerous career opportunities.
The Children's Home is a child- and family-centered organization that is positioned to care for struggling families and children seeking the comfort of a loving family.
The mission of the Stephen Siller Tunnel to Towers Foundation is to honor the sacrifice for firefighter Stephen Siller who laid down his life to save others on September 11th and other military and first responders who continue to make the supreme sacrifice of life and limb for our country.