MyValet Client Portal
Everything you need to manage your amenity services with Valet Living — all in one place on your desktop, tablet or smartphone.
Login Now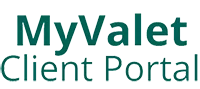 MyValet: Valet Living's Client Portal
Open a window on your desktop, tablet or smartphone, and gain access to:
Customized reporting for doorstep waste and recycling collection with multiple templates to select from
Personalized reporting with the ability to add your logo and customize observation templates
Your service status page, featuring community task completions, audit trails, geotracking and nightly tracker reporting
Easy sending of community observations directly to your residents by e-mail or text
Management of your on-site team by adding, editing and removing users in MyValet
Contact information for your operations team
On-demand live chat support
Fast and efficient placement of bulk orders
With MyValet at your fingertips, your community data is within reach!
Load the Valet Living MyValet App on your smartphone to get your client portal's full support. Have the ability to remove bulk waste with a click! Also, submit observation photos, anywhere and anytime, just like our Service Valets do, then e-mail or send them to your residents. Have easy access to whatever you need from your portal while on the go.
Download MyValet today at the Google Play or App Store by searching "Valet Living MyValet" or clicking the icon below:
Remove Bulk Waste with a Click!
Bulk Removal is now as easy as the click of a button using your MyValet app.
Log in and click on "Bulk Waste Removal," fill out the form and take photos of the bulk waste you want to be removed… then just sit back! A licensed and insured bulk removal specialist will clear out the items in a timely and professional manner and you can enjoy your community's shiny curb appeal. You can also log into your MyValet Client Portal on your web browser and click on "Bulk Waste Removal" in the top menu and follow the steps to schedule a bulk removal from your desk as well.
iValet: Proprietary technology to provide your communities with unparalleled service and resident satisfaction.
iValet is Valet Living's virtual workforce management app. Property managers can have the peace of mind that all on-site community activities are monitored in real-time at every door, every night. With iValet, each individual community is custom geo-fenced and mapped for buildings, breezeways, common areas and more. Potential problem areas, such as hidden doors, pet waste stations or common area waste cans, can be created and identified as points-of-interest to ensure they are collected efficiently and consistently by our service valets.
During the collection process, Valet Living's District Managers have access to real-time data to proactively manage their individual communities.  They can monitor and live track:
Exactly when service started and ended at the community
Route the valet is using when servicing the community to ensure that he or she meets the time goal for completing the community
Completed and non-completed buildings
Custom points of interest at the community
Peace of Mind Starts Here
Our ability to monitor and report on all of your on-site activities ensures that our valets continuously provide your communities with unparalleled service and care every time we step onto your community.
With iValet, Property Managers receive detailed reports on their properties without waiting until the following day.
Our Service Valets will photograph and report safety violations and other hazards discovered on-site such as malfunctioning or broken light fixtures – they are your eyes and ears on site, especially at night. Our electronic iValet reports also eliminate the need for paper reporting and support our commitment to sustainability.
iValet is real-time proactive virtual workforce management and reporting software offered exclusively by Valet Living. No other app in the multifamily industry does what iValet can do. It is propriety technology to provide your communities with unparalleled service and resident satisfaction.
Delight your residents with standard setting amenities from Valet Living that you can manage all in one place. Contact us and learn more about MyValet today.
Contact Us
"Valet Living Connect allows our residents to book services and make requests at their fingertips. The Connect platform and its features help us streamline our operations, keep our staff focused on their priorities, respond to residents immediately and save our residents valuable time. The app has an easy to use interface, and our residents have been very excited to use it. The amenities we offer through Valet Living make us more attractive to prospective residents and keep current residents happy, retained and renewing leases."
Nicholas C.,
Manager at Alvista Metrowest